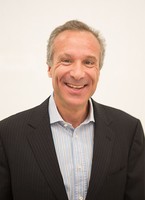 Chris Bunka
Chairman & CEO
Chris has been Chairman of the Board and CEO since 2006 and was primarily responsible for the corporate pivot from older business activities to bioscience.
Chris is a serial entrepreneur and has been involved in several private and public companies since the late 1980's. He was well known for more than a decade as a part-time business commentator in print and radio, as well as an author. He has extensive experience in the capital markets, corporate governance, project acquisition and corporate finance. He is a named inventor on some of Lexaria's pending patents.
John Docherty
President and Director
John became President of Lexaria in the Spring of 2015 and joined its board of directors a year later. Mr. Docherty was former President and Chief Operating officer of Helix BioPharma Corp. (TSX: HBP), where he led the company's pharmaceutical development programs for its plant and recombinantly derived therapeutic protein product candidates.
Mr. Docherty is a senior operations and management executive with over 20 years of experience in the pharmaceutical and biopharmaceutical sectors. He has worked with large multinational companies, as well as emerging private and publicly-traded start-ups. At Helix, Mr. Docherty was also instrumental in the areas of investor and stakeholder relations, capital raising, capital markets development, strategic partnering, regulatory authority interactions and media relations, and he also served as a management member of its board of directors. Prior to this, Mr. Docherty was president and a board member of PharmaDerm Laboratories Ltd., a Canadian drug delivery company that developed unique microencapsulation formulation technologies for use with a range of active compounds.
Mr. Docherty has also held positions with companies such as Astra Pharma Inc., Nu-Pharm Inc. and PriceWaterhouseCoopers' former global pharmaceutical industry consulting practice. He is a named inventor on issued and pending patents and he has a M.Sc. in Pharmacology and a B.Sc. in Toxicology from the University of Toronto.
Nick was appointed as a member on the board of directors of Lexaria Corp. in 2009. Nick received a Bachelor of Science (Honours) from the University of Liverpool in 1975, and has worked on oil & gas projects in many areas of the world. Since the 1980's, he has worked with companies in the public markets both in the U.K. and in Canada. Nick brings extensive real-world experience as a board member.
Ted is a well-recognized thought leader in the Canadian food industry. In the past, Ted was president of Maple Leaf Foods, an owner and senior executive at Humpty Dumpty and a senior leader at Pepsi Co. After a distinguished career as an executive and marketer specializing in food manufacturing, he now focuses on moving the Canadian food sector into the future. Besides being the chairman of Food Starter's board, Ted is also the Chairman/CEO of The Davies Group and William Davies Consulting Inc. Ted is also a chairman of the board for Advanced Technology For Food Manufacturing, and the Director of Lexaria Bioscience Corporation.
Ted is often called upon by think tanks, the government and industry leaders to offer insights on how to grow the food sector and add more value to the Canadian economy.
Mr. Reese has over 40 years experience in public and private businesses and has served in board positions for energy companies and commercial banks. He was the Chief Financial Officer of a multi-billion dollar public energy company and has directed over 50 acquisitions and financings ranging in size from several hundred thousand dollars to multibillion dollars. He served as CFO of ATP Oil and Gas from 1999 until 2014 during which time he guided ATP in equity, debt, and mezzanine transaction totaling over $10 billion. Mr. Reese received his Bachelor's Degree in Business Administration (Finance) from Texas A&M University in 1971 and his Master of Business Administration from University of Houston in 1977, and is a Certified Public Accountant.
Catherine Turkel, PharmD, PhD
Director
Dr. Turkel has more than 20 years' experience as an executive in start-up and mid-size pharma/biotech companies. She was Founder and CEO of Nezee Therapeutics and served as President and R&D head at Novus Therapeutics (renamed Eledon Pharmaceuticals - Nasdaq: ELDN). She currently acts as an independent Board Director at Object Pharma (private) and Prostate Cancer Research (nonprofit; member of the Translational Scientific Advisory Committee) and is a Dean Advisor at Chapman University School of Pharmacy.
Dr. Turkel has formulated Food and Drug Administration registration & commercial strategic plans and has led global development programs for pharmaceutical and biologic treatments from phase 1 through phase 4 related to Neurosciences, Pain, Cardiovascular, Psychiatry, Rare Diseases, Ophthalmology, Aesthetics, Urology and Otology therapeutic areas. Dr. Turkel designed and led Allergan's (now AbbVie - NYSE: ABBV) pioneering BOTOX® Chronic Migraine registration program, generating revenue of more than a billion dollars.